January 5th, 2011
So my main reading challenge this year will be Steven W. Beattie's from That Shakespearian Rag, which boils down to:
"…why don't we all try to read better: to be more sensitive, expansive readers, to enter more deeply into the text, to actively engage with books on an intellectual, aesthetic, and linguistic level. Let's try to focus less on the quantity of our reading and more on the quality. Who knows? By slowing down a bit, you might even find you're enjoying yourself more."
Which is absolutely right, and something we should all be doing all the time. Except for those who get paid to read (academics and reviewers, I guess), there is no other reason to read except for the joy of the story, of the new information, new ideas. And I for one tend to lose those things when I read too quickly, ending up being able to say of the book, "Well, I read it." Much as I do tend to be seduced by the pleasure of making tidy entries in my book journal and on Goodreads, no one cares *at all* how many books I read. So I'm going to follow Steven's pledge to read in the now, with no goal in mind other than the text itself.
*However,* the real reason I've never done a book challenge is that I'm not organized enough, and I get sad when I have to read things I don't like or am not interested in. However, there's a challenge this year for something I've been wanting to do anyway–so by entering the challenge, I can follow my own path but still have company–yay!!
I found the To Be Read Challenge on Nathalie Foy's lovely blog, and it seems ideal for me.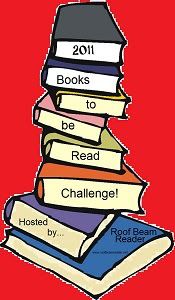 All you have to do is "To finally read 12 books from your "to be read" pile, within 12 months." I'm superstoked to read these books that I've long looked forward to and somehow never managed to read, and I've already started reading the first one. If you are interested in joining me, the deadline's been extended until January 15, and full details are at the link above. Here's my list:
*The Mysteries of Pittsburgh* by Michael Chabon
*Jenny and the Jaws of Life* by Jincy Willett
*The Anxiety of Everyday Objects* by Aurelie Sheehan
*An Abundance of Katherines*by John Green
*Inventory* by Dionne Brand
*Real Life* by Sharon Butala
*A Heartbreaking Work of Staggering Genius* by David Eggers
*Snow Crash* by Neal Stephenson
*Away from Her* Alice Munro (yeah, yeah, I got the movie paperback)
*London Fields* by Martin Amis
*Tell Your Sister* by Andrew Daley
*Songs for the Missing* by Stewart O'Nan
Two alternates–in case I wind up hating one of the above enough not to finish it:
*Little Eurekas* by Robyn Sarah
*Subways are for Sleeping* by Edmund G. Love